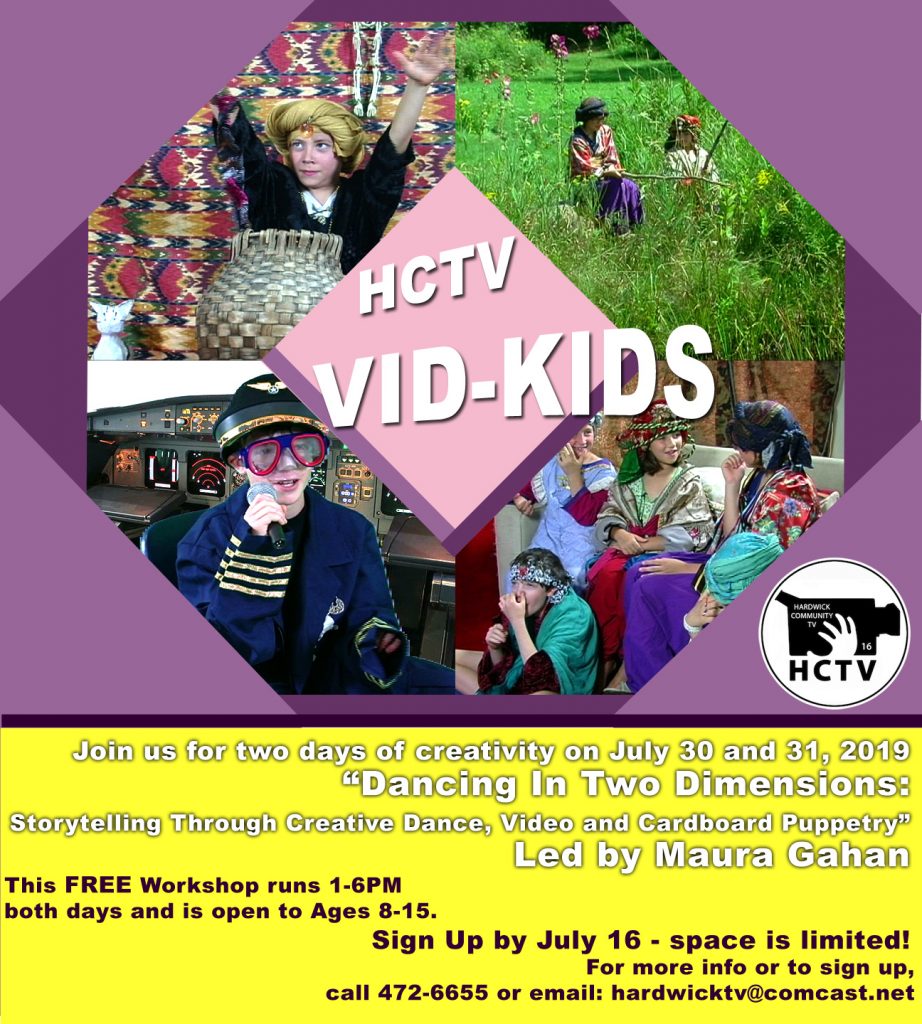 We are happy to announce the return of VID-KIDS this summer, with a FREE two-day workshop led by Maura Gahan on July 30-31 from 1-6pm.
"Dancing in Two Dimensions: Storytelling through creative dance, video and cardboard puppetry"
Community kids are invited to participate in a two-day video project–manipulating cardboard puppets and performing 'site-specific' creative dance. Final editing of the workshop will result in a video broadcast on local HCTV.
Workshop days include: dance warm-up, learning and creating dance choreography and puppetry for camera, snack break, and cool downs.
Maura Gahan has been teaching creative dance and puppetry to children since 2002. She lives in East Charleston, Vermont.
Space is limited! Vid-Kids is open to ages 8-15 and deadline to sign up is July 16! Please get in touch with your questions or to sign up.
email: hardwicktv@comcast.net phone 472-6655