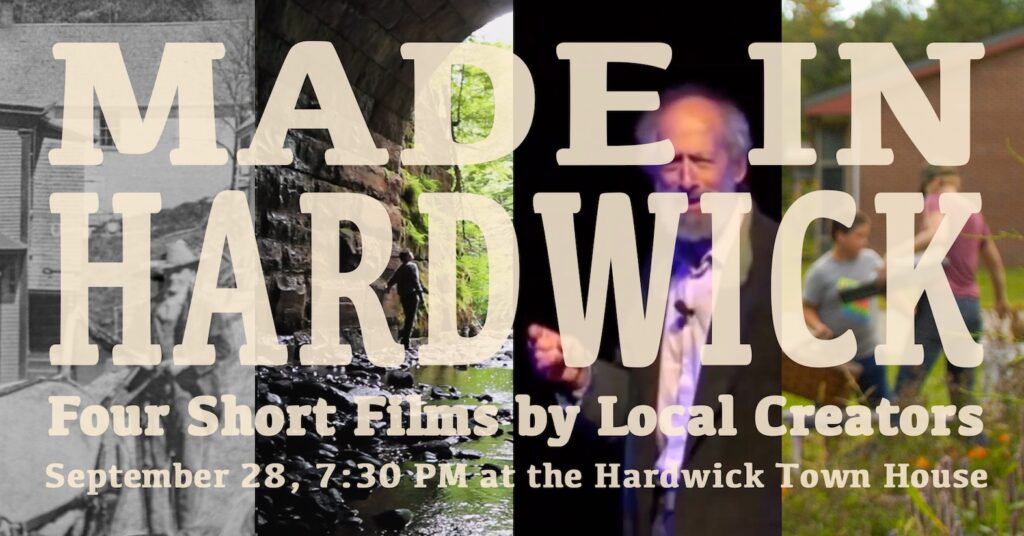 Wednesday 9/28 | 7:30 PM | Hardwick Town House | Donations Welcome
In 2021, HCTV awarded grants to four local applicants who had a great idea for a creative short film. The results were poignant, original, and are specifically about or resonant with our community. Come celebrate these Hardwick Area creators at the premiere of their short films at the Hardwick Town House on September 28th at 7:30 PM! The run time is approximately 1 hour, followed by a brief Q&A with the filmmakers. Donations will go towards funding a new round of grants to keep our community's creativity flowing!
Film Summaries and Creator Profiles
TELL ME HOW IT WAS by Meredith Holch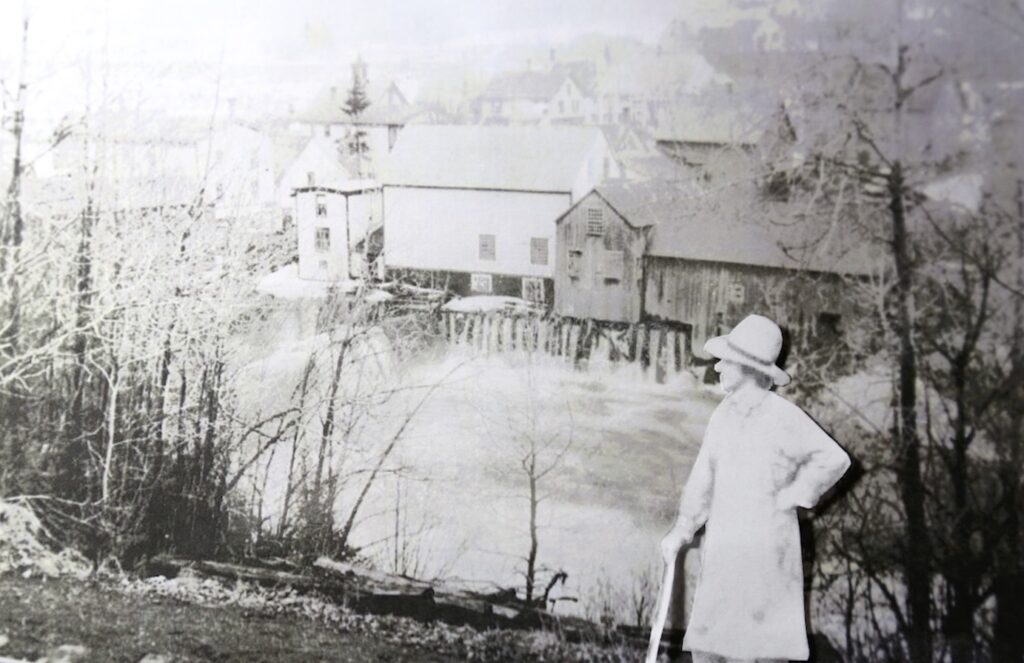 "Tell Me How it Was" offers a glimpse of East Hardwick in glory-days of old. Handmade stop-motion animated sequences created from old black and white photos bring to life the robust history of East Hardwick. Interviews with local folk who grew up in the town in the thirties, forties and fifties provide the voice-over. Information from local historian Paul Woods and the Hardwick Historic Society set the scene of bygone days when village life centered around the mills lining the river just south of the long-gone covered bridge.
Local filmmaker Meredith Holch specializes in short animated films. Her work has been shown at venues ranging from the Museum of Modern Art (MoMA) to the walls of endangered community gardens in NYC and the sides of old barns in northern Vermont.
LET'S TALK MUSIC by Rip Keller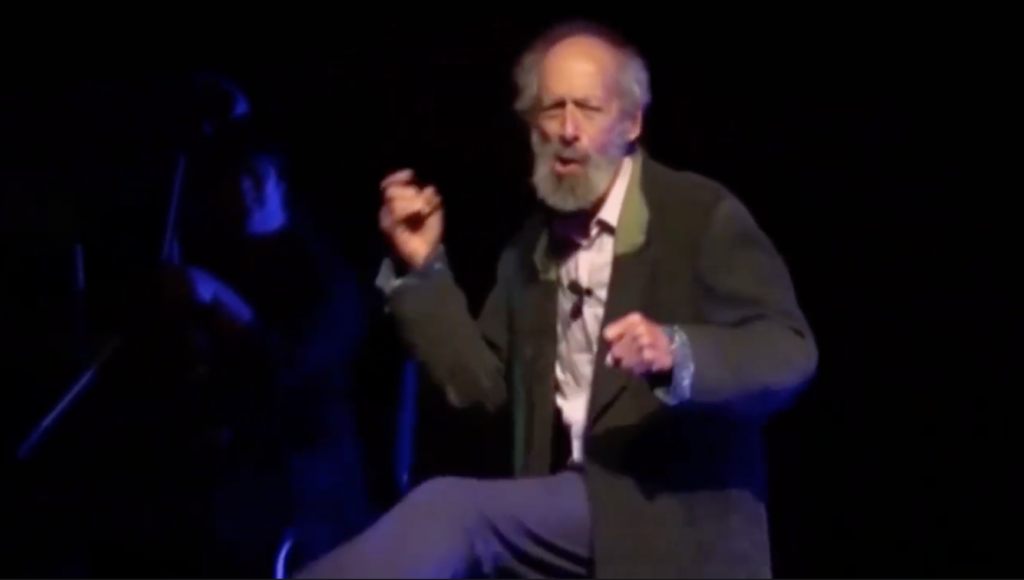 At the age of 12 Rip Keller, formerly of Seattle, became an immigrant boy in Mexico. As he confides in this video, the experience gave him a new understanding of what music means, and "how it means it," setting him on the curious path that has kept him and his international audiences entertained in the decades since.
Rip Keller grew up in Seattle, Mexico, and France. After graduating from Harvard, he worked as a choral conductor in Los Angeles and Mexico, and then moved to New York to pursue solo performing. He created the Emmy-nominated series "Viaje al Centro de la Música" (Journey to the Center of the Music) for Chilean television. South Walden has been home since 1986, and home to his Chilean wife and their bilingual daughter since 2008.
UNDER THE RAIL TRAIL by Roy MacNeil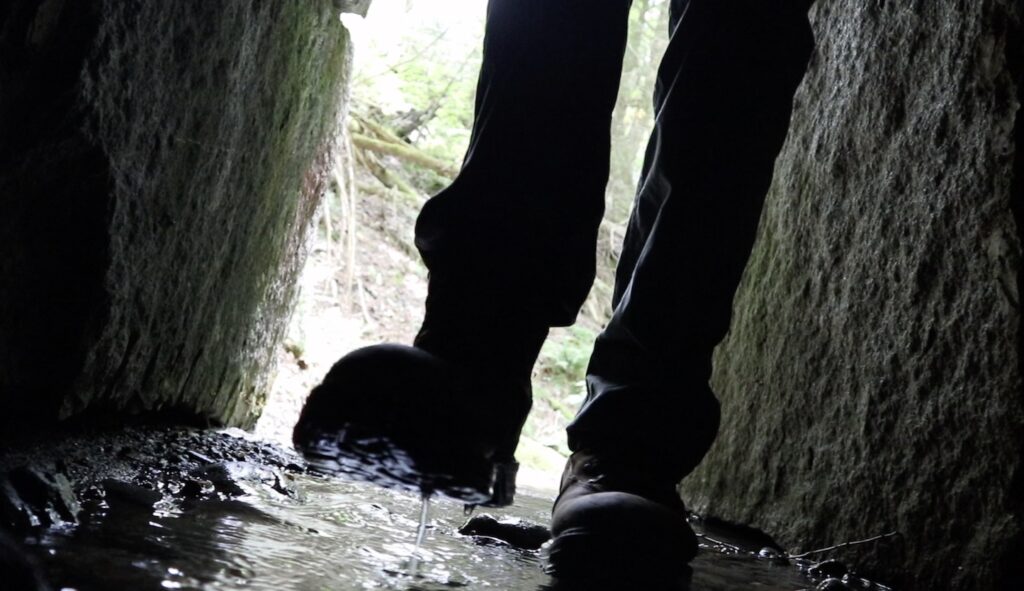 Under The Railtrail is a journey of introspection and wonder, as it explores the monumental stone culverts left behind from Vermont's bygone era of the railroad. It captures the remarkable experience of walking through a lush forest, ancient and timeless, to stumble upon a towering stone structure. Ponder its existence, and peer into the past to examine how such a thing could come to be and what it means today.
Roy MacNeil is a music producer, violinist and award winning composer; now turned filmmaker from Greensboro, VT. He draws inspiration from exploring the natural world and diving into the unknown.
COOKING UP COMMUNITY: CONNECTION, DISCOVERY AND JOY by Elizabeth Rossano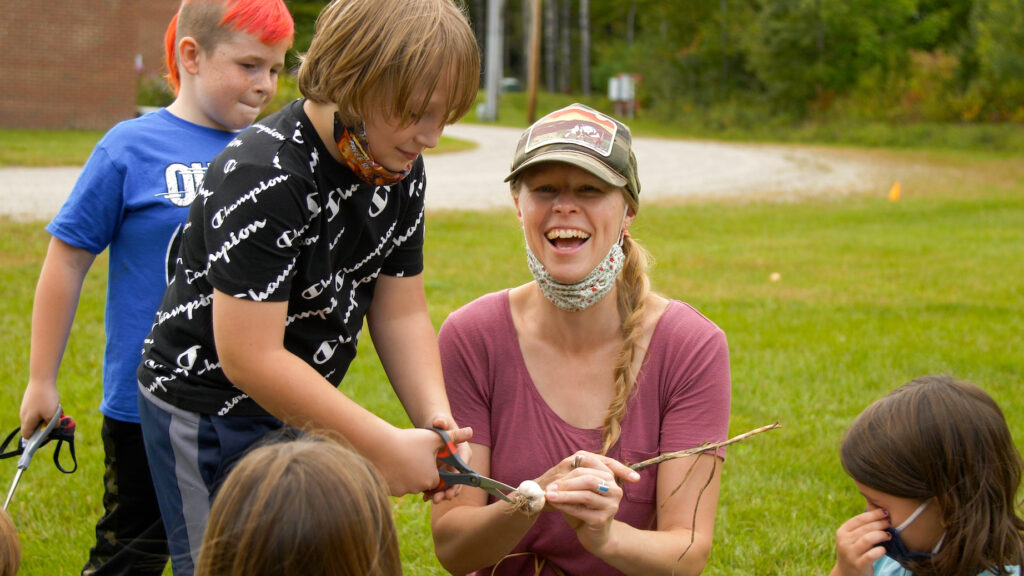 Through collaborative, youth-centered programming, Reeve Basom of the Center for an Agricultural Economy and community partners are nurturing curiosity, connection and a love of place in the young people of the Hardwick area. From gardening with elementary school students to preparing food for community meals, the Place-Based Education program supports participatory, community-centered learning experiences that unlock opportunities for meaningful connections to place, each other and to a sense of possibility.
CAE is a community-based non-profit with deep roots in the Northeast Kingdom, founded in 2004 to build regenerative, just, and healthy local food systems that create socially thriving and economically vital rural communities. We do this through a range of programs which provide the infrastructure, education, and connectivity to forward our goals. Our approach is rooted in understanding specific community needs, and collaborating with local, regional, and statewide partners across sectors for long-term transformation and resilience. For more information visit www.hardwickagriculture.org
Elizabeth is a video content creator and documentarian based in East Hardwick. She loves telling stories of people who are passionate about their work – particularly people who work the land, lovingly feed others, or skillfully produce their crafts. Her work has been included in art installations, featured in national media outlets, and viewed all over the world on social media.