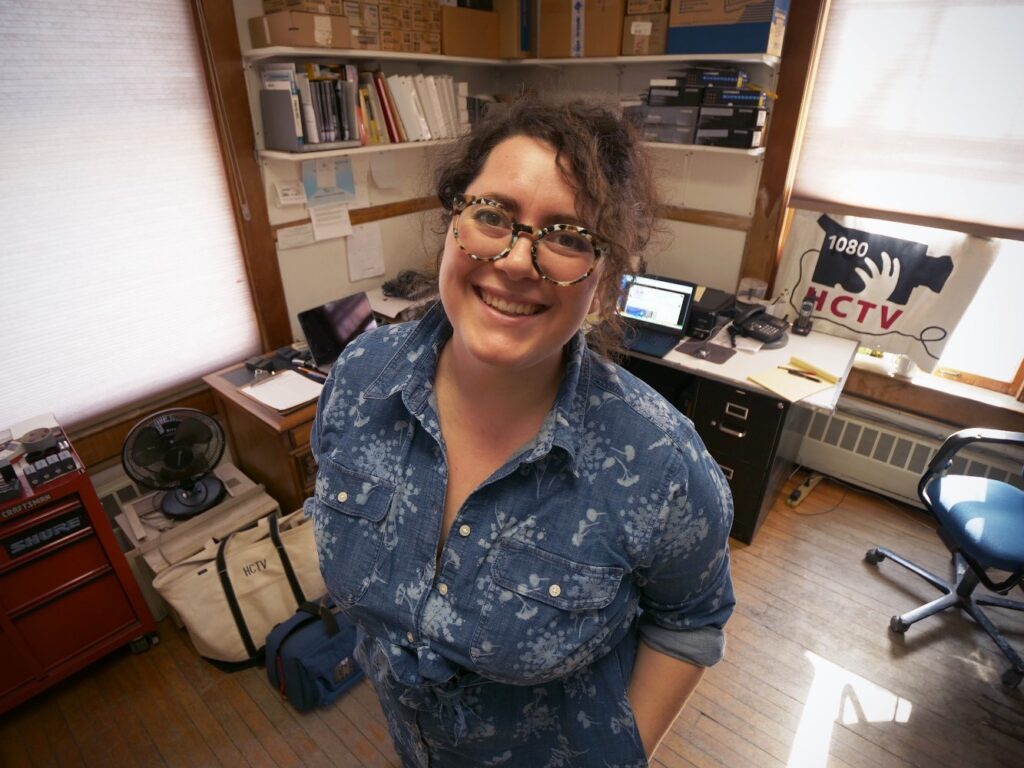 Hello community members of the Greater Hardwick Area!
I would like to introduce myself: I am Elizabeth Rossano, your new executive director of Hardwick Community TV. You might also know me as "Liz on tech" if you watch the Hazen sports coverage, or "the donut lady" if you drive to work early Monday mornings. Here is a little more about me!
Taking on the executive director role of HCTV feels like a story of coming full circle for me. I grew up in Woodbury and attended Woodbury Elementary School. I attended Montpelier High School, but maintained my friendships with my Hazen friends and spent a lot of my teen years socializing in Hardwick and Greensboro. After graduating high school in 2003, I attended UVM and Burlington College where I studied media production and film theory. My interest in public access TV began when I started working part-time at two of Burlington's stations, covering local meetings and events as well as teaching media production to access users who had a story to share and needed the tools to do it. I grew into a full time position there, but had a feeling that something was missing.
When I found myself living in Hardwick while working remotely temporarily, I felt this was the place I was meant to be all along. After leaving my job at VCAM in 2016, I changed my focus to my own creative voice by doing freelance videography in the area, working part-time for HCTV in the meantime. When HCTV needed a new director, it felt like perfect timing to shift my focus back to community media.
I am excited to bring my experience and passion to this new leadership role. I am grateful for the solid foundation I have inherited from Leif and hope to build upon it by growing a strong sense of community identity and pride through media production. I would like to know your thoughts on how HCTV can best support the community, what you value about it now and what you might like to see different or expanded!
If you have previously been in touch with Leif through HCTV's email, I am now the one receiving emails there. It's hardwicktv@comcast.net. I am keeping the same office hours for now: Tuesday 9 AM–1 PM, Thursday 2 PM–6 PM, or by appointment. You can call the office at 472-6655. I look forward to hearing from you!
Warm regards,
Elizabeth